Photokina is the biyearly photography industry tradeshow where all the major players in the industry get together and show off their latest developments. It's where paradigm-shifting cameras like the Canon 5D Mark II, which led the HD-DSLR movement, and the wildly popular Fujifilm X100, which influenced design trends across the entire industry and kickstarted Fujifilm's rise from obscurity, were launched.
This year's show, as with all previous shows, came with a flurry of new product launches, and they've all been covered in great detail on other photography and tech gadget blogs. Instead what we'd like to do, as only a night photography blog can, is list all the new product launches that are important to night photography, and tell you why they are and why we're excited about them. Manufacturers are constantly pushing the boundaries of what cameras can do in low light, rolling out faster lenses, lower-noise sensors, and smarter autofocus systems. And sometimes a product comes along that completely changes what can be achieved in low light. For example, the Nikon D3S had a sensor with far less noise at high ISO than anything else on the market when it came out, and remained unchallenged for several years. And a few years back when Sigma launched an 18-35mm f/1.8 — a lens many people thought was impossible to make, as it was a zoom lens faster than f/2.8 — then rolled out two more faster-than-f/2.8 zoom lenses in quick succession, it rudely woke up a lens market that had laid stagnant for decades.
So whether it's a faster lens, a more capable camera, or something else entirely, here are the products launched at Photokina '16 that will push night photography forward:
[This is Part 1 of 2, focusing on cameras. Part 2 will be about lenses.]
Fujifilm's GFX 50S medium-format mirrorless camera and accompanying GFX system was, without a doubt, the most impactful announcement from this year's Photokina. A brand-new, clean-sheet medium format system would be incredible news on its own, but GFX is also incredibly compact for a medium-format camera, thanks to its mirrorless design, and is reported to be far more affordable than other medium-format systems. Plus, Fujifilm has been consistently on-point with their product execution lately, with the X-system of mirrorless cameras and compacts turning out to be far more successful than many predicted. That recent track record only adds to the excitement and high hopes surrounding the GFX system.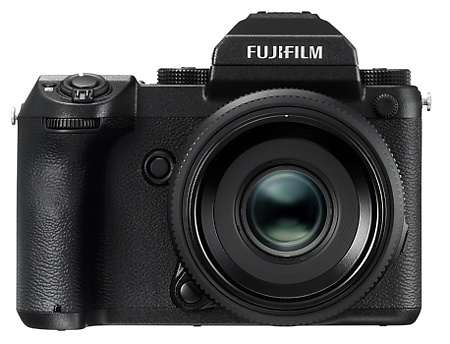 Why it matters: Big sensors inherently capture more light than smaller sensors, in addition to outperforming them in other areas, and GFX will give more photographers access to gigantic medium-format sensors and their mind-blowing performance than ever before. 
The Fujifilm GFX clearly stole the show, but the Olympus E-M1 Mark II was right behind it, according to readers of DPReview. This camera has almost unreal specs, like an 18fps full-resolution burst mode with autoexposure and autofocus active(!) or 60fps full-resolution burst if you go fully manual(!!!). Olympus also claims a 1-stop improvement in sensor noise, but the actual improvement will almost certainly be less. A 1-stop improvement is so unreal we don't even know why the company bothered to make such an obviously exaggerated claim; that's about the difference between APS-C and full frame. Still, since the camera will have a brand-new 20 megapixel sensor (up from 16 in the original E-M1), there's hope of an incremental improvement in sensor noise. And the sensor-shift stabilization system's performance is improved by a claimed 0.5 stop (5 stops to 5.5 stops) compared to current Olympus cameras, so that should help ease the pain of not getting the 1-stop improvement in sensor noise you expected. Overall, the E-M1 Mark II is a surprisingly big step forward from the original E-M1, with tangible performance increases in several areas, and makes Micro Four Thirds look more enticing to professionals than ever before.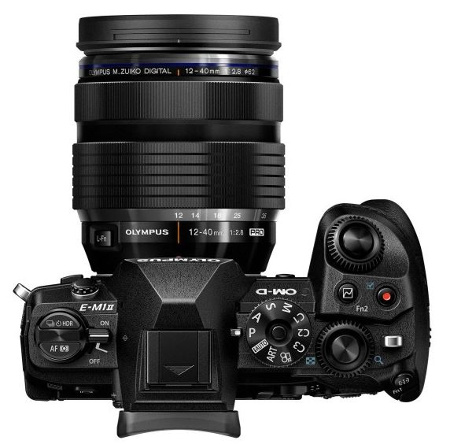 Why it matters: Between the improved stabilization and the (likely) improvement in sensor noise, the E-M1 Mark II should be the new best Micro Four Thirds camera for low light photography once it comes out.
The Panasonic G85/G80 (depending on sales region) is the latest generation of Panasonic's G-series line, which goes all the way back to the G1: the very first mirrorless camera ever. The latest G85/G80 looks like it has the excellent and intuitive ergonomics the G-series has become known for, and comes loaded with all the 4K Photo features that the company has been pushing hard lately. The biggest news, though, is that this is the first camera with Dual IS 2 – the second generation of Panasonic's combined lens- & sensor-shifting stabilization system, Dual IS. The G85/G80 is the first G-series camera with any image stabilization at all; it's a feature that had long been missing in that product line. Plus, with a claimed 5-stops of stabilization, Dual IS 2 is 1-stop more effective than the 1st gen Dual IS system in the GX8 and GX85, which already works really well.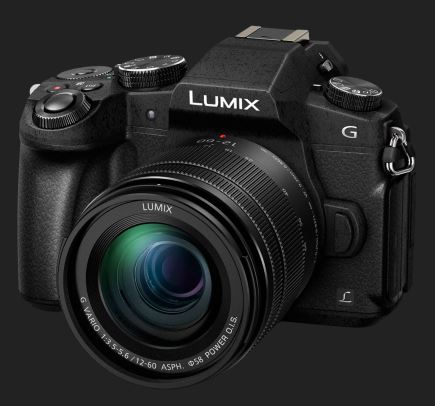 Why it matters: The introduction of Panasonic's most effective stabilization system to date makes the new G85/G80 a great bang for your buck when it comes to handheld night photography.
Honorable Mention: Sony A99 II
This was definitely the biggest surprise of the show. Recently, the camera market's waves have definitely been going towards mirrorless — Canon launched the EOS M5, Fuji launched the GFX 50S, and Panasonic and Olympus both made big additions to Micro Four Thirds, all during this year's Photokina. Plus, lately Sony has gone all-in on mirrorless harder than anyone else, even successfully intruding on Canon and Nikon's usually impenetrable market turf — professional DSLRs — with the bold A7 system. So why did they launch a camera that uses their traditional DSLR mount, the A-mount? Who knows. Still, this brings the Alpha series up to date with the latest full-frame sensor and image stabilization tech Sony has, giving their A-mount DSLR system a big boost in low light capability.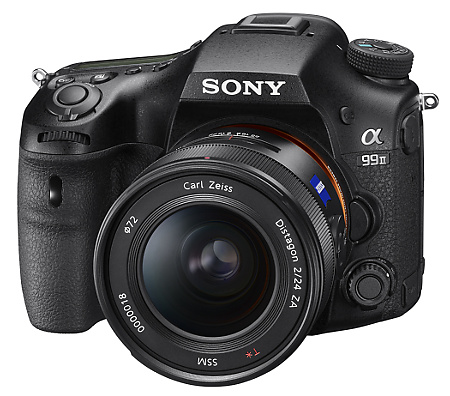 Why it matters: The A99 II brings the low light performance enhancements Sony developed for the new, exciting A7 series — namely, the amazing 42MP full frame sensor and 5-axis stabilization from the A7R II — to the stale, old A-mount system that I'm pretty sure most people forgot existed until they heard about this new camera.
Honorable Mention: Panasonic LX10/LX15
The LX-series used to be the compact camera for photography enthusiasts, but with only a 1/1.7″ sensor, it was later overshadowed by 1″ sensor compacts like the Sony RX100 and later the Canon G7X. These 1″ sensor cameras offered image quality much closer to that of an entry-level DSLR, making them very popular with enthusiasts who wanted a small, everyday carry camera. So with the LX10/LX15 (again, depending on sales region), Panasonic finally gets into the 1″ sensor compact game. And with a 24-72mm (equivalent) f/1.4-2.8 lens, the LX10 has a larger aperture at wide-angle than it's two main competitors, the Sony RX100 IV and Canon G7X Mark II, which both pack f/1.8-2.8 lenses. Whether that matters or not depends on how often you shoot at wide-angle, as that f/1.4 vs f/1.8 advantage quickly disappears as you zoom (look at the graph at the bottom of the page). But with their small-but-mighty sensors and fast lenses, any of the trio (LX10, RX100 IV, G7X Mark II) is a great choice for a compact camera that performs way better in low light than any camera this small should be allowed to.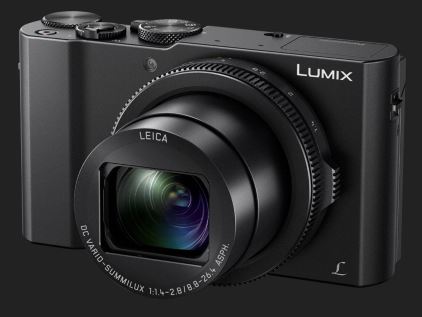 Why it matters: If you need a really small camera and want to shoot at night, the Sony RX100 IV and Canon G7X Mark II were your only two choices. Now the Panasonic LX10 is your third choice. And, um, it's better than the other two in low light by a very slight amount, sometimes.
Last note: Nikon and Canon, where were you!? At Photokina, Nikon didn't launch any new professional photography products; just the KeyMission series of GoPro-like cameras (although we will admit those look really cool). And Canon launched the EOS M5, which, while it is the strongest EOS-M camera ever, doesn't bring anything new to the table as far as low light performance goes. This gives us the sense that EOS-M is still a low priority for the company. It'd be great to see some innovation from the two camera manufacturers who still have, by far, the largest two chunks of market share in the industry, which implies that they should have the two largest R&D budgets in the industry.
Cover Photo: Koelnmesse / Andreas Hagedorn