Photokina is the biyearly photography industry tradeshow where all the major players in the industry get together and show off their latest developments. It's where paradigm-shifting cameras like the Canon 5D Mark II, which led the HD-DSLR movement, and the wildly popular Fujifilm X100, which influenced design trends across the entire industry and kickstarted Fujifilm's rise from obscurity, were launched.
This year's show, as with all previous shows, came with a flurry of new product launches, and they've all been covered in great detail on other photography and tech gadget blogs. Instead what we'd like to do, as only a night photography blog can, is list all the new product launches that are important to night photography, and tell you why they are and why we're excited about them. Manufacturers are constantly pushing the boundaries of what cameras can do in low light, rolling out faster lenses, lower-noise sensors, and smarter autofocus systems. And sometimes a product comes along that completely changes what can be achieved in low light. For example, the Nikon D3S had a sensor with far less noise at high ISO than anything else on the market when it came out, and remained unchallenged for several years. And a few years back when Sigma launched an 18-35mm f/1.8 — a lens many people thought was impossible to make, as it was a zoom lens faster than f/2.8 — then rolled out two more faster-than-f/2.8 zoom lenses in quick succession, it rudely woke up a lens market that had laid stagnant for decades.
So whether it's a faster lens, a more capable camera, or something else entirely, here are the products launched at Photokina '16 that will push night photography forward:
[This is Part 2 of 2, focusing on lenses. Part 1 was about cameras.]
Venus Optics Laowa 15mm f/2 and 7.5mm f/2
Venus Optics is one of the newest lens manufacturers around, but their Laowa 12mm f/2.8 Zero-D lens reviewed very well, with most writers agreeing that it lived up to its claim of zero distortion (Zero-D) to a surprising degree. So, we have high hopes for the optical quality of their latest two manual-focus lenses: a 15mm f/2 for the Sony FE-mount, and a 7.5mm (15mm equivalent) f/2 for Micro Four Thirds. This pair of lenses opens up new possibilities for nighttime photography because they're the fastest ultrawide lenses available. Previously, there were no lenses wider than 20mm and faster than f/2.8, other than the hard-to-find Irix 15mm f/2.4. Now there's also these. The extra stop of light these lenses offer (f/2 vs. f/2.8) give you extra room to raise your shutter speed a little for less blur or drop your ISO for less noise. Plus, Venus Optics only producing these lenses for the two most popular mounts today that offer sensor-shift stabilization, Sony FE and Micro Four Thirds, suggests that they're targeting night photographers with this pair.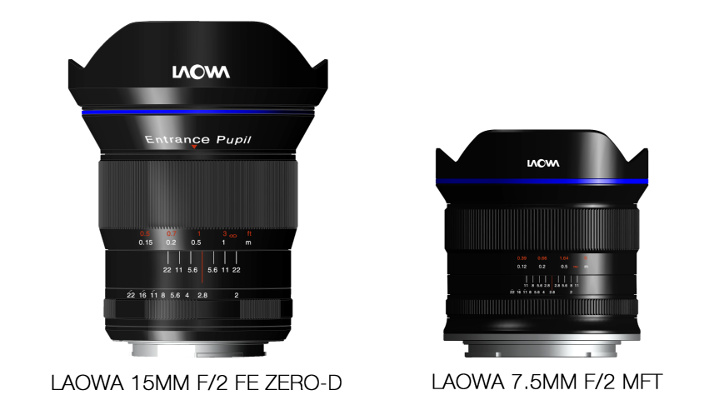 Why it matters: These are the first lenses that are both this wide, and offer this large of an aperture, giving wide-angle fanatics new possibilities at night.
Samyang 14mm f/2.4 and 85mm f/1.2
Samyang has been around much longer than Venus Optics, but are still considered a newcomer to the lens market. They were the first to stake their claim in the modern manual-focus lens market, and you could actually argue that they grew that market into what it is today in the first place, by piquing photographers' interest in manual-focus lenses with top-shelf image quality at a bargain bin price (if you give up autofocus). In a way, Venus Optics is just following in their footsteps.
Anyways, Samyang also launched a pair of lenses at Photokina: a 14mm f/2.4 and 85mm f/1.2, both for full-frame systems: the 14mm's for Nikon, Canon, and Sony, while the 85mm's only for Canon. These lenses represent a slight bump to the "standard" lens specs that most manufacturers offer, which are 14mm f/2.8 and 85mm f/1.4, and this slight bump in aperture makes these lenses that little bit more effective for night photography. Sony A7 users will probably heavily cross-shop the Samyang 14mm f/2.4 with the Laowa 15mm f/2, as they both have the same objective — being a fast ultrawide lens — but differ slightly in their execution (one's a little wider, but the other's a little faster). On the other hand, for Nikon and Canon users, Samyang is the sole faster-than-f/2.8 option besides the Irix 15mm f/2.4.
Finally, It's a little disappointing that the 85mm is only available for Canon EF, where Canon already offers an 85mm f/1.2 in the first place (although the Samyang will likely be much cheaper), but it's been widely speculated that it's physically impossible (or extremely difficult) to make an 85mm f/1.2 lens outside the Canon mount. The Canon EF mount's large 54mm diameter lends itself to fast lenses like the 50mm f/1.2L and 85mm f/1.2L, while most other mounts are 44-46mm.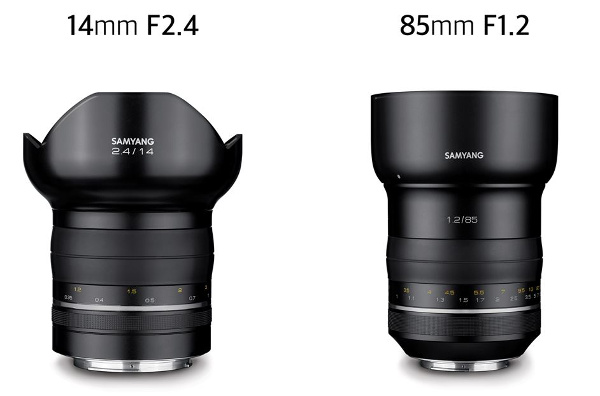 Why it matters: These lenses both offer slight bumps to the f/2.8 or f/1.4 status quo, pushing night photography capabilities that little bit further.
First of all, we love the square lens hood. It's unique and catches your eye, but in an understated way; something about it just looks cool. As for the actual lens, it's a manual-focus 20mm f/2 for the Sony FE mount. Tokina says it's geared towards "manual shooting and cinema enthusiasts" so it's designed just as much for video as for photo. As with the previous two announcements, the headline with the new Tokina is its aperture/focal length combination. While Nikon offers a 20mm f/1.8, and Sigma offers a stunning 20mm f/1.4, neither of them are available for Sony FE. Which means this Tokina is the new widest/fastest pick if you have a Sony A7. And while it's only f/2, the Sony A7's built-in image stabilization gives this pairing a unique advantage you can't get with a Nikon or Canon.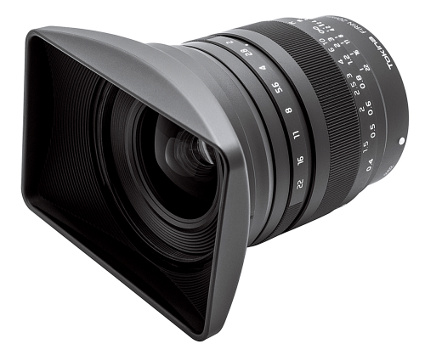 Why it matters: Sony A7 shooters now have a powerful wide-angle option for night photography, with this lens filling a gap below 24mm and f/2.8.
Olympus 12-100mm f/4 IS and 25mm f/1.2
Olympus announced three wildly-different lenses at Photokina (we're skipping the 30mm f/3.5 macro, but we're sure there's some macro photography website out there fawning over it). The new 12-100mm f/4 IS and 25mm f/1.2 offer two very different approaches to night photography. For sheer performance, the 25mm f/1.2 is obviously the one to get. It's an f/1.2 prime, and that's pretty much all we really need to say about its potential. It's also the second f/1.2 lens for Micro Four Thirds, after the Panasonic/Leica 42.5mm f/1.2, reviewers have reported very good image quality on first impression (1, 2), and paired with an image-stabilized camera body (so practically any recent Micro Four Thirds camera) it should be a beast in the dark.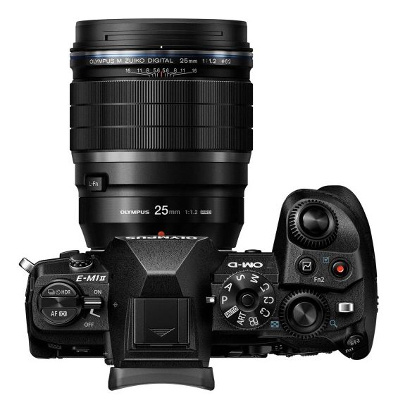 Where things get a little more interesting is with the 12-100mm f/4 IS. With an f/4 aperture, you'd be forgiven for thinking this is another slow ultrazoom lens. We did too, until we read that Olympus claims it offers 6.5 stops(!) of image stabilization. To get the full 6.5 stops, you do need to pair the lens with an Olympus camera with in-body stabilization, allowing the lens and body's stabilization systems to work together in an arrangement Olympus is calling Sync IS. On it's own, each stabilization system is rated for about 5 stops, so by combining them you're gaining an extra 1-1.5 stops of stabilization, making Sync IS the most effective stabilization you can find today by that same amount. And the really crazy thing about it is that Olympus claims the rotation of the earth is what's limiting them from going even further than 6.5 stops.
In a nutshell, Sync IS's effectiveness means that using this f/4 lens, you can get handheld shots you previously needed an f/2.8 or f/2 lens for, while still enjoying the flexibility of an expansive 12-100mm zoom range. So while this lens doesn't open new boundaries for performance, it does for convenience. It may not be a blistering-fast sub-f/1.4 lens like the 25mm f/1.2 is, but it's enticing in a different way.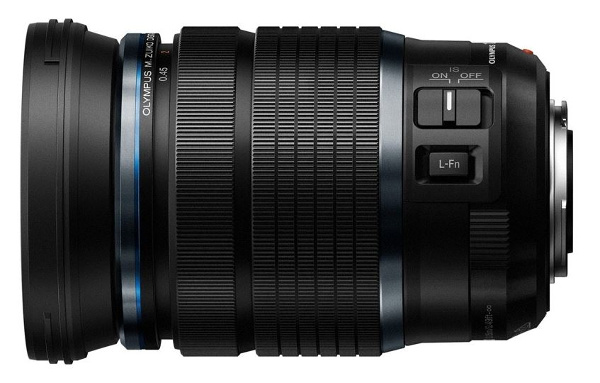 Why it matters: The 25mm f/1.2 pushes the low-light capability of Micro Four Thirds just a little further. Then, the 12-100mm f/4 IS presents a completely new approach to night photography performance.
At first glance, this new lens from Sigma is not very new at all. Sigma's been making 85mm f/1.4s for years, as have Canon, Nikon, and many other manufacturers. It's one of the go-to portrait lenses for working professionals. But there's two things about it that set it apart from the ordinary. The first is that it's the first 85mm to be part of Sigma's Art line. Previous Art lenses, especially the 35mm f/1.4 and 50mm f/1.4, have achieved almost legendary status for not only having an excellent price:performance ratio, but also just having eye-popping performance independent of price, matching or even beating out the Canon and Nikon alternatives. And the 85mm f/1.4 Art is expected to follow in these footsteps. The second thing–the massive 86mm filter thread–gives us further assurance that this lens will perform. Bigger glass can be a cue for better optical performance, as the massive Sigma 50mm f/1.4 Art, as well as Samyang's 50mm f/1.4, have proven with their 77mm filter threads. As for 86mm, that's basically unheard-of in DSLR world. I doubt even most professionals have 86mm filters–even big 70-200mm f/2.8 telephoto zooms only use 77mm.
These two indicators suggest that Sigma went for all-out performance with their latest 85mm f/1.4. It will likely be one of the best, if not the very best, 85mm f/1.4 lenses ever once it's available. So while it's still "just" f/1.4, we expect that it'll be much sharper and clearer at f/1.4 than previous designs, allowing you to shoot wide-open with less hesitation.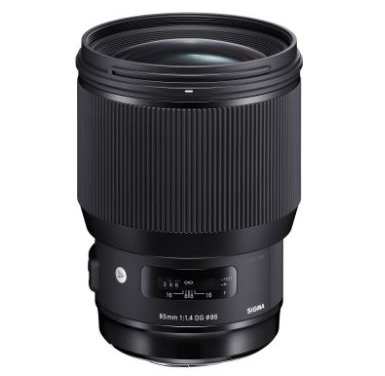 Why it matters: While 85mm f/1.4s have been around for forever, Sigma's latest version is poised to perform better, and be more usable, at f/1.4 than older designs.
Overall, today's lens market is an extremely exciting place compared to where it was just a few years ago. Both the arrival of new entrants, like Samyang, and old names getting their act together, like Sigma, have increased competition and sped up the pace of innovation. This means that lenses have never been better, and if this year's crop of new lenses is any indication, they won't stop getting better anytime soon.
Cover Photo: Koelnmesse / Andreas Hagedorn