Emmanuel Monzon hails from France, where he studied art at the École des Beaux-Arts, Paris. Sometime between then and now, he moved to Singapore and then to Seattle, and also made a transition from contemporary painting to photography, while still making use of his classical art school training in his work.
Upon moving to the US, Emmanuel became fascinated by the sprawl on the outskirts of its cities, and ended up spending most of his time photographing this environment:
Through my urban sprawl series, I want to photograph the in-between state found in the American landscape. So I capture places of transition, borders, passages from one world to another: am I leaving a city or entering a new environment?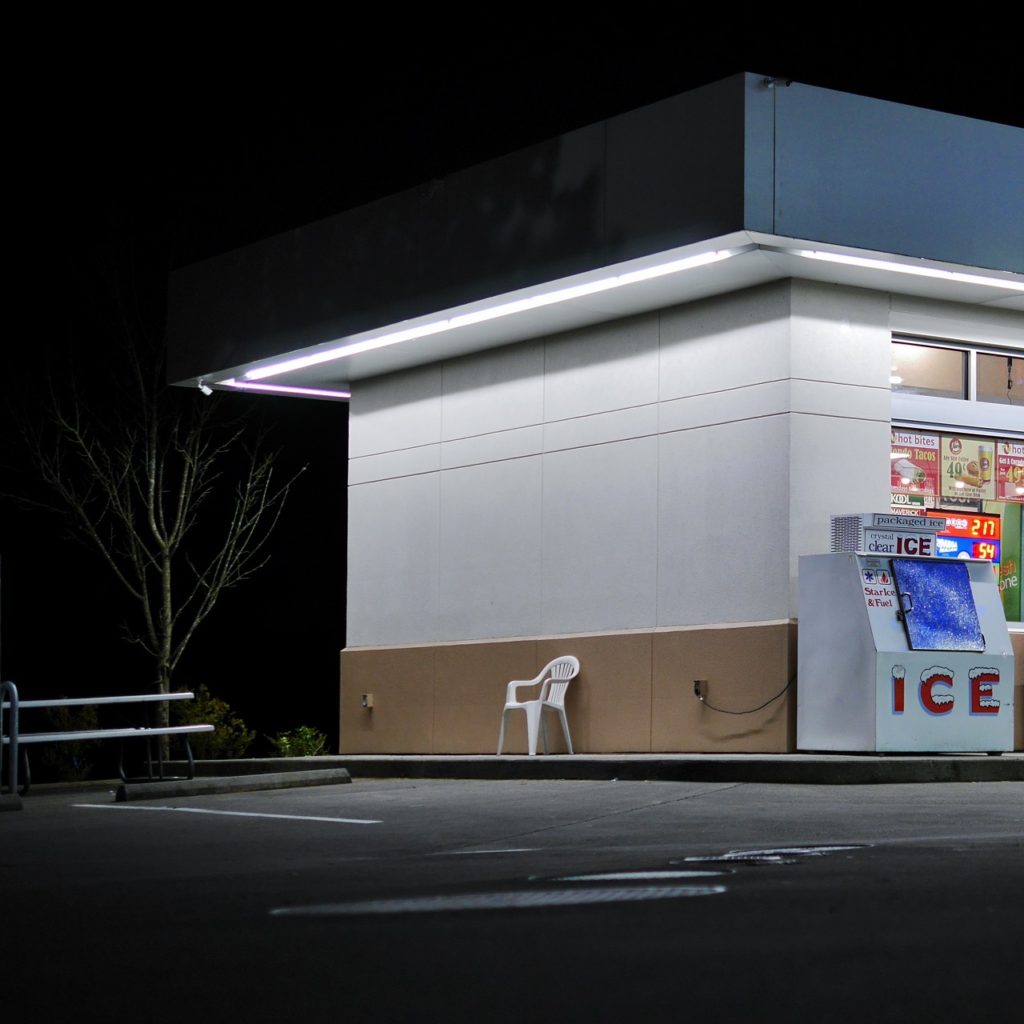 There are several common threads woven throughout Emmanuel's photography. First, he only uses square frames to create a strong focus on the subject, and second, his photos always contain manmade structures or objects, but never any actual people. These two elements combine to cause viewers to perceive a deep void in the photos; an almost post-apocalyptic sense of isolation. By displaying structures humans built to serve their own needs, but in a rare state of absolute idleness, Emmanuel creates an eerily disconcerting environment. Looking at the photos, you can almost hear the chilly silence that'd accompany them.
In my artwork there is no judgment, no denunciation, only the picture itself. If I could sum up the common theme of my photos, it would be about emptiness, about silence.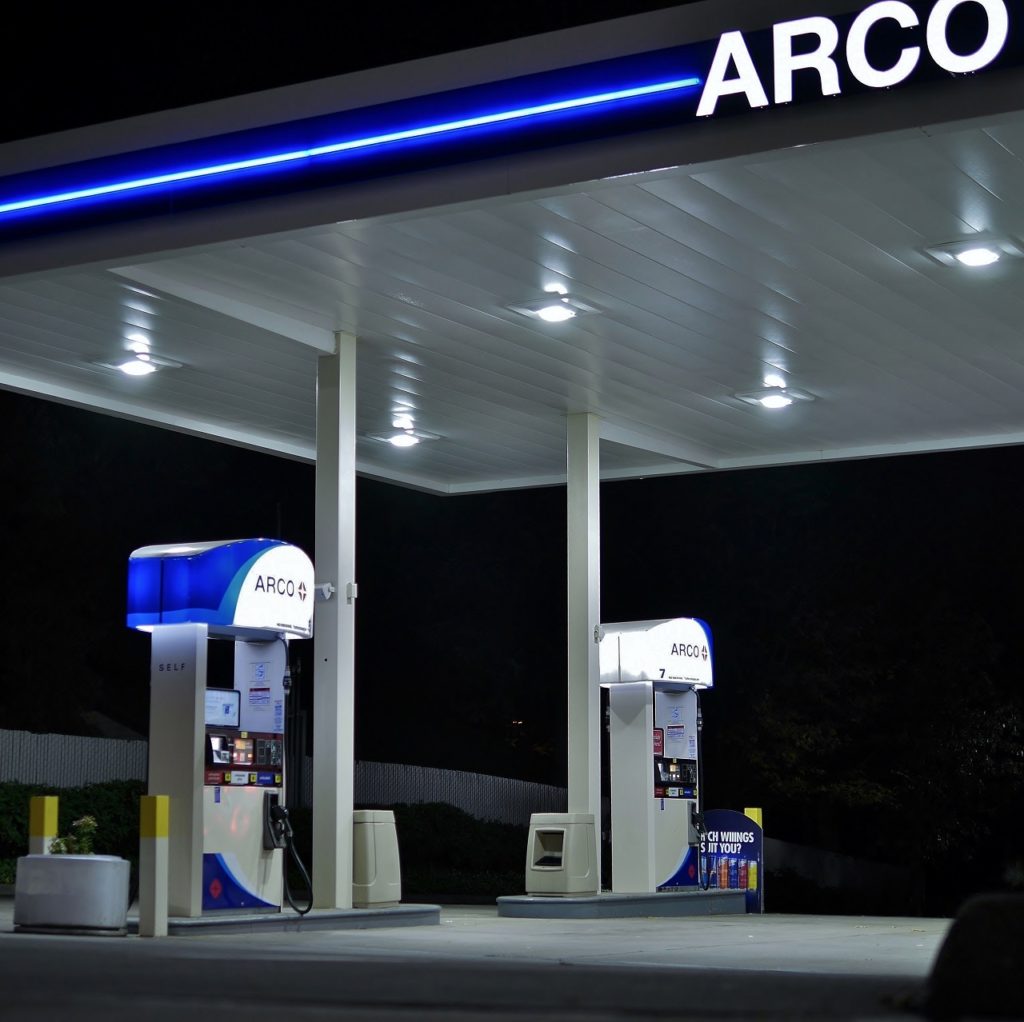 My pictures try to extract from the mundane urban landscape a form of estheticism. Where most people only pass through, I stop and look for some form of poetic beauty. I like repetition, I like series, and I like driving around.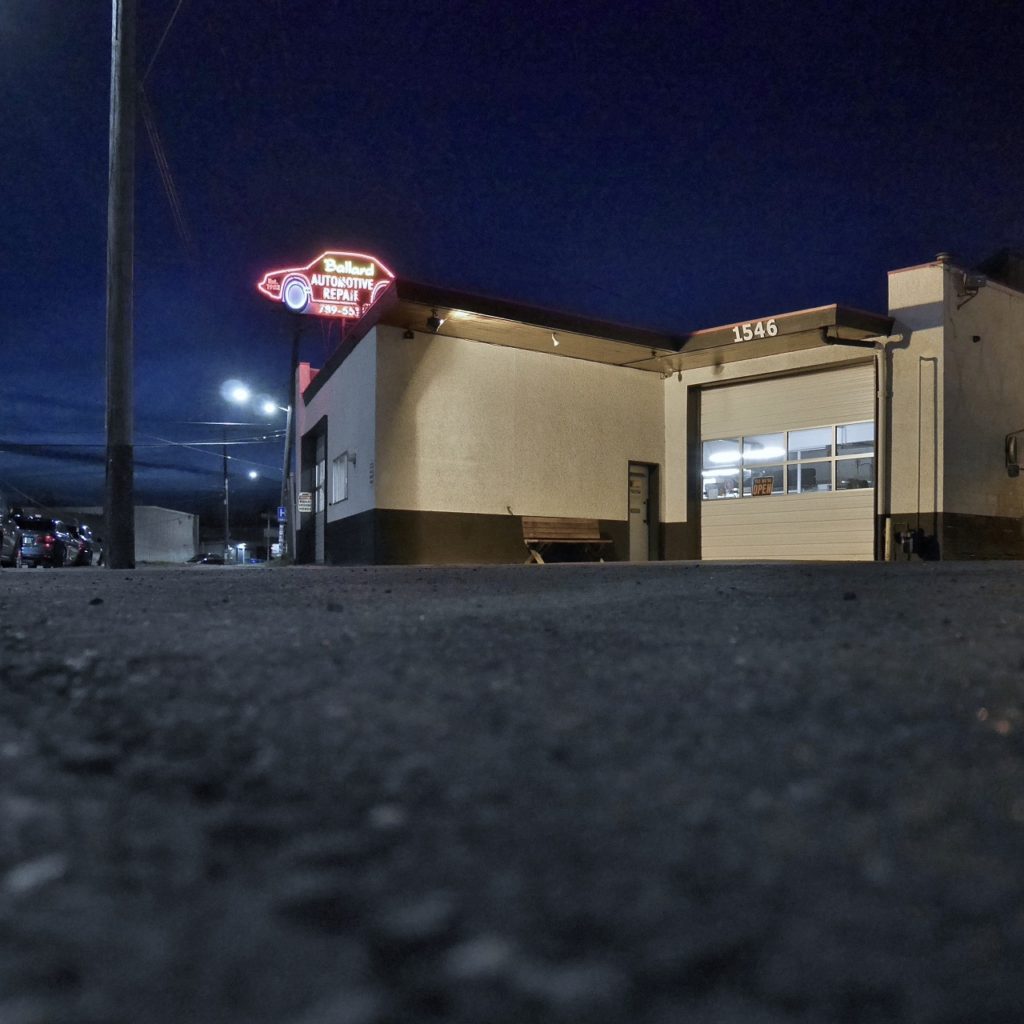 Emmanuel finds interesting subjects by doing a lot of driving around at night in suburban Seattle. Later, he'll go back and hit the spots he identified previously, relying on a good visual memory to guide him back to places of interest. When returning to take photos, Emmanuel prefers to shoot very late at night. That way, there's no traffic or people around, and he can take the time to circle around the subject and try out different angles. Emmanuel shoots with solely a camera in his hands (no tripod, no strobes) and his main camera is a Panasonic GM1 Micro Four Thirds mirrorless with a Panasonic/Leica DG Summilux 25mm f/1.4 lens (you may remember that SITN advocated for Micro Four Thirds as the best mirrorless system for night photography).
Finally, here's what Emmanuel had to say about what he aims to achieve in his photography:
My humble purpose is that each of my pictures tells a story, makes the viewers feel something, perceive that something is happening.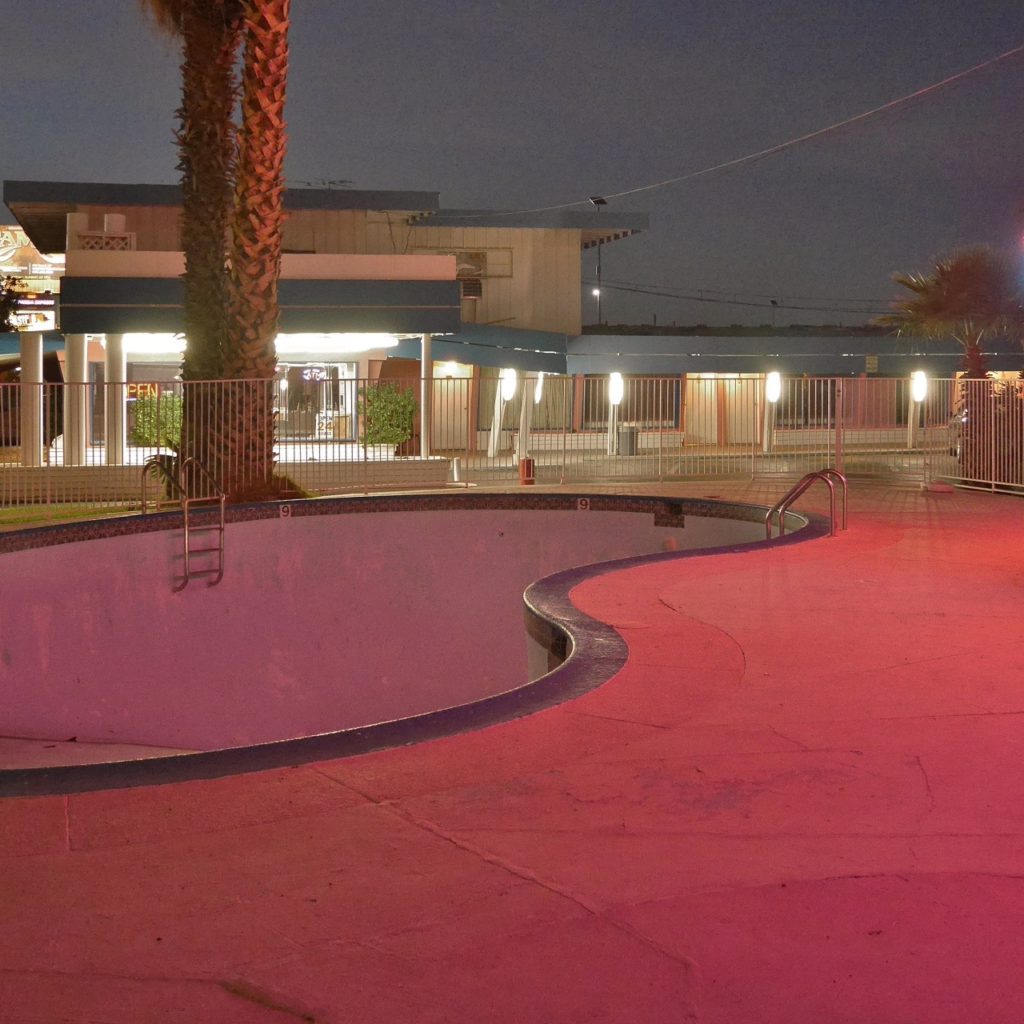 Enjoy some more nighttime photos from his Urban Sprawl series below: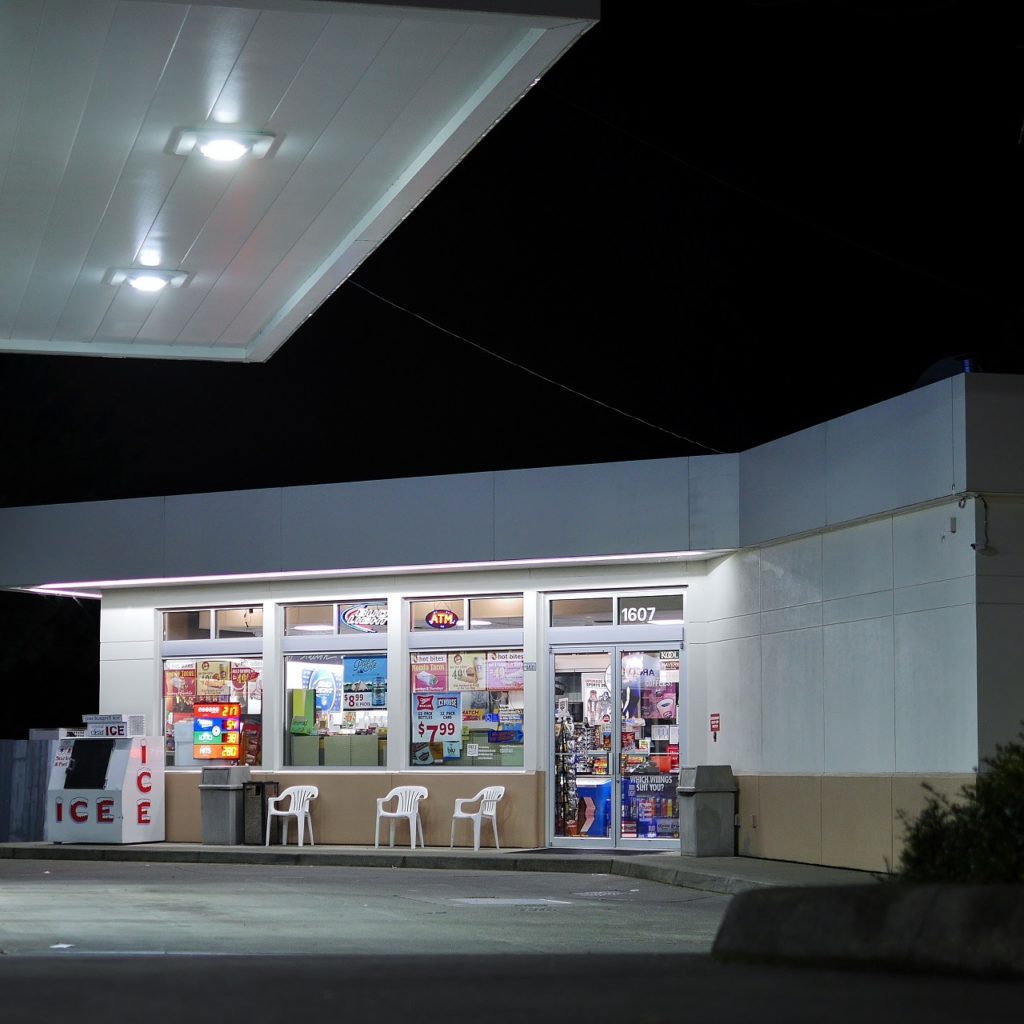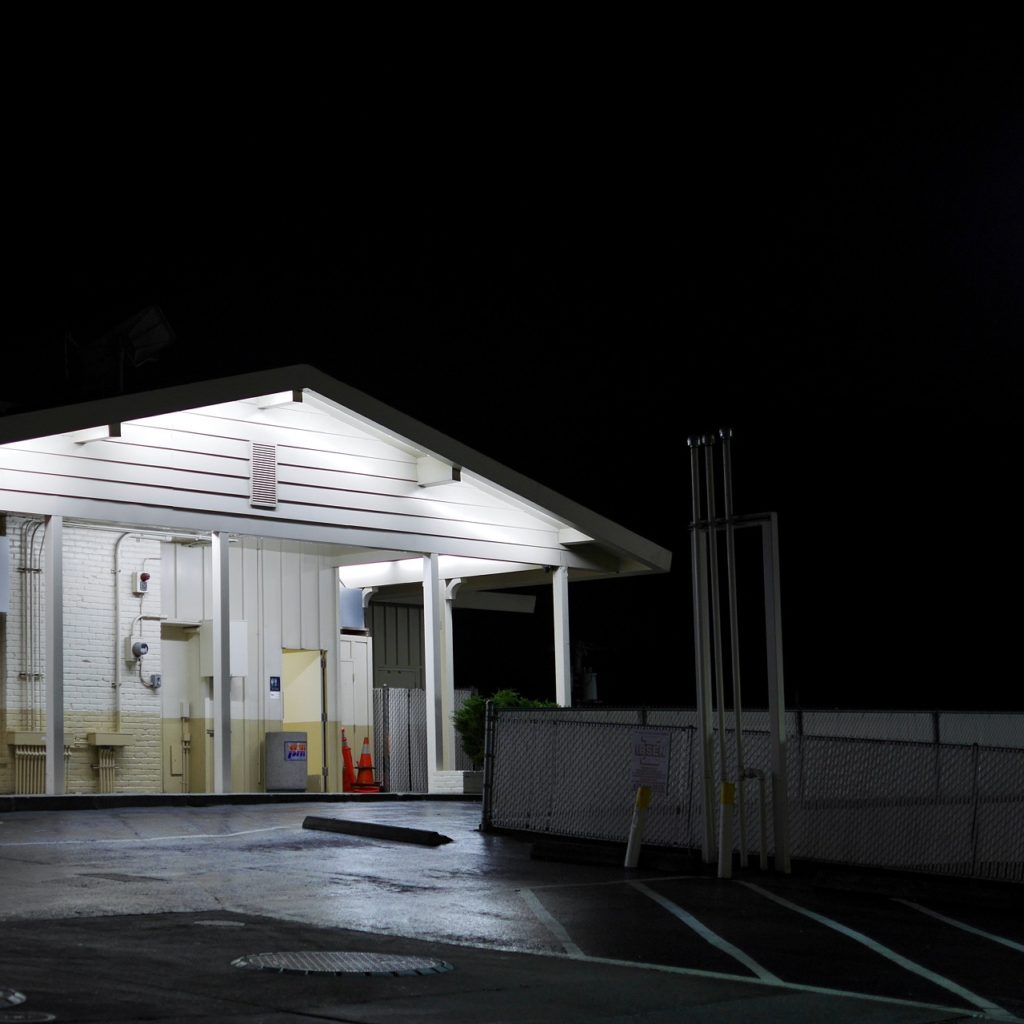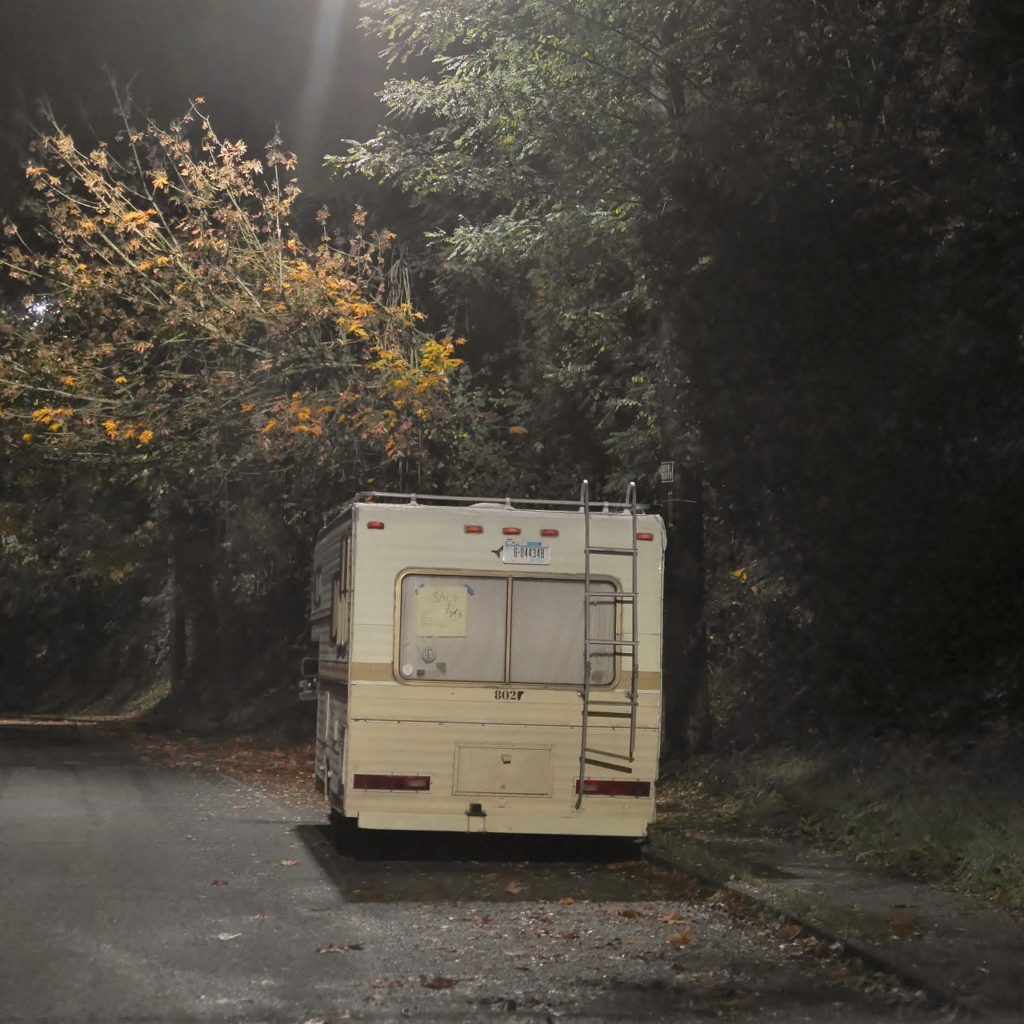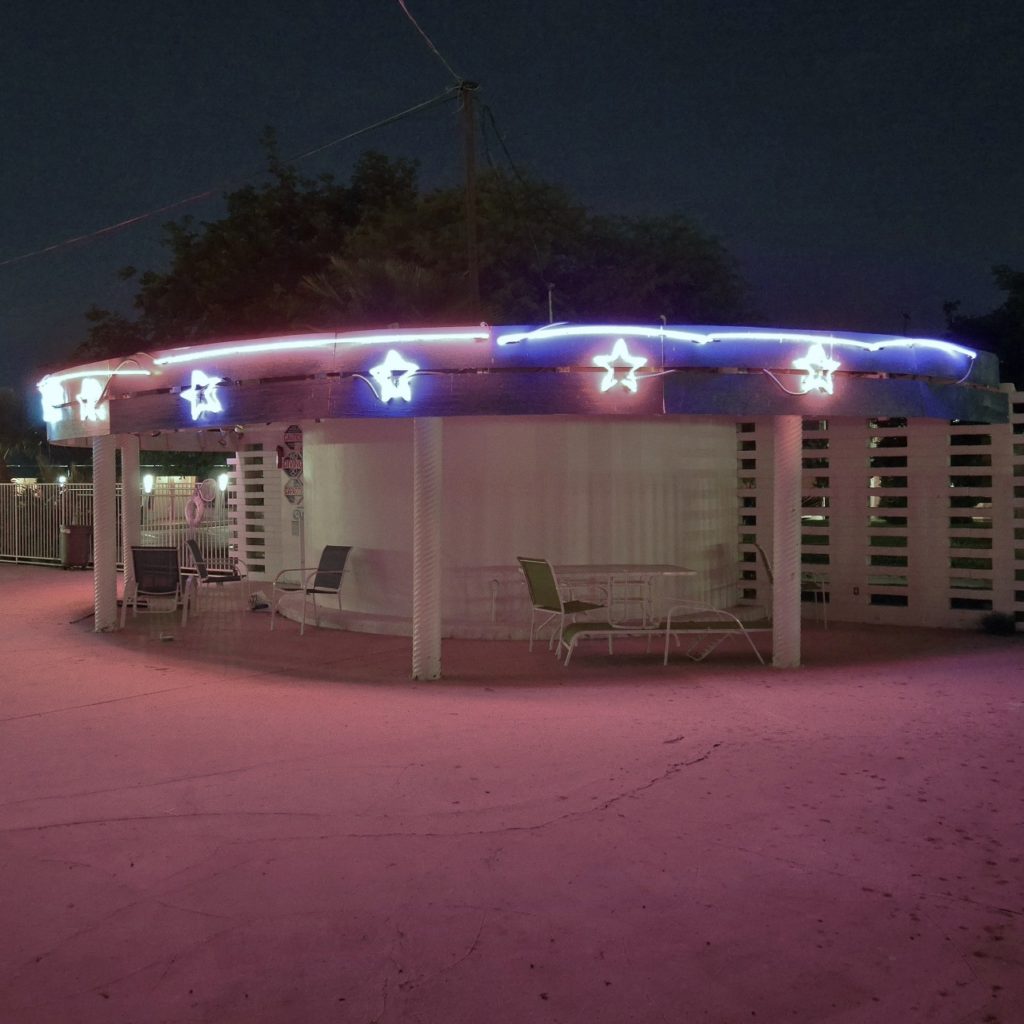 To see more of Emmanuel's work, take a look at his portfolio.